About 13 months ago I put up a post about reorganizing the kitchen. We've been in the house 13 years, and the kitchen had never been reorganized, though our lifestyles had changed.
Today I made the first significant change to the kitchen since that day 13 months ago. The kitchen has been more serviceable, but the space still was constrained. In the meantime, we've been examining the rest of the spaces in the house.
This is our 30-year house, now in it for 13 years, and it had all the features that we wanted. But it is amazing how lifestyle has changed, and how much of the house we haven't really been using in that time. We have ideas for remodeling parts, when we have money, but in the meantime, there are still possibilities for the spaces we have but aren't using.
Our playroom has become our winter dining room, and today we turned the dining room into a pantry. We had food stuffed in various cupboards and shelves, but the problem was that people could never see any of the food. "We have nothing to eat here." So we picked up the below shelving unit and put it into the unused dining room.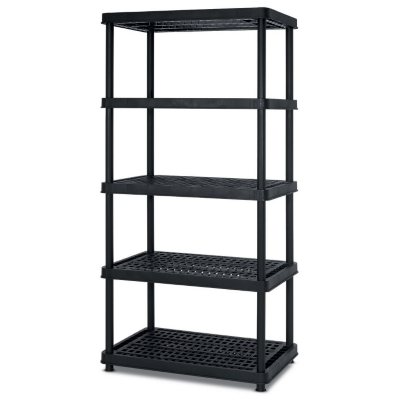 Once we started loading it up with food it was amazing how much food we had. How much of one thing we had, and what of other things we didn't.
It was very easy to make supper tonight. 10 boxes of macaroni and cheese? Decision made. Spice it up with some ground meat and peas, to make a full-meal casserole.
Now we can see what  we have, and what we need to pick up to have a good stock of food to prepare whatever we want at any time.
Next will be freezer reorganization, and the making of pantry lists: what items we always want to have on hand, and how much. Perhaps lists for various times of the year, when we want to stock more or less of various items.